Business cases
Lucy 4cloud:
the solution for
document management
Lucy is a Web Based application that has been on the market for over twenty years and was created for the management of supplier accounts. Technological evolution made possible to make continuous updates until the release of a new cloud version of the application. By exploiting the potential offered by AI tools, Lucy enables to work on different types of documents.
Business cases
business cases
Document empowerment
active and passive cycle
insurance
real estate
Lucy manages different types of documents, invoices, transport documents, stamp duty, integrating with real-time accounting and supporting volumes that exceed 4000 documents per day and translating invoices in real time from more than 100 languages, with an accuracy greater than 90%.
The solution also manages and recognizes unstructured and handwritten documents. It uses AI and NLP technologies, is able to read the document and associate it with the shop with the contract data (duration, costs, conditions).
Lucy manages insurance process requests, including handwritten ones, supporting a volume of over 5000 documents per day and with a recognition accuracy of over 90%.
The solution
Development
of the solution
Several figures contributed to the development of the solution: Account Payable Specialists, UX/UI Specialists, Back End and Front End Developers, AI Specialists (Data Scientist and Data Engineering), SAP Specialists (Finace and Procurement), Business Specialists.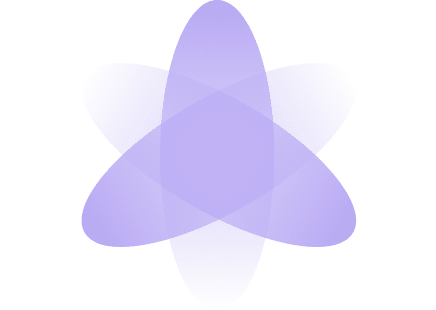 Thanks to decades of expertise, the knowledge born from the pioneering intuition on the use of artificial intelligence and the most futuristic technologies implemented by Google, Lucy is highly recognized in the market.
Thanks to AGILE methodologies, the developed code is solid, documented and reusable. The result is a scalable and robust software.
Lucy provides different ways to display data, making it easily readable and understandable. The graphic interface has been designed to reduce visual fatigue and to be accessible to visually impaired users.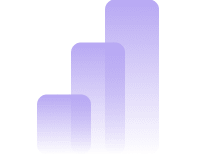 The knowledge of the finance world acquired over years of management consultancy for our Clients and the continuous training has been implemented to optimize these processes and bring results to Lucy.
digitalization
An innovative solution capable of managing various types of documents. It supports real-time translation from more than 100 languages and dynamically scales with volumes.
Advanced document recognition
Lucy processes, classifies and understands a wide range of document formats, such as invoices, documents, contracts, forms and more, enabling precise and reliable data capture.
Lucy verifies the captured data by automatically correcting errors and improving the overall quality of the information.
Lucy allows to customize workflows, capture rules and data display modes, adapting to specific process needs.
Extended language support
Lucy can bypass language limitations and process documents in a wide range of languages.
The document can be viewed directly in the user's language, via on-fly translation, and maintaining the original appearance of the document.
Process automation and best practices
Lucy automates the data verification and the integration process, reducing manual work and increasing efficiency.
Lucy offers real-time access to data, allowing users to get the latest and most relevant information whenever they need it.
Both Lucy and GCP scale easily as needed and they allow to manage large document volumes without performance issues.
Lucy offers advanced security and compliance management features, ensuring that sensitive data is protected and managed according to local and global regulations.
Integration with third party systems
Lucy interacts with third-party systems and to the enterprise ecosystem, whether they are in-cloud or on-premise.
It can also adapt to the existing IT infrastructures without modification or replacement.
The solution
Open
connection
layer
The integration at various levels
with third-party systems occurs through
open and flexible connectors.
Workflow
An innovative workflow engine
that facilitates and promotes
collaboration between corporate entities and tracks
document management steps.
Storage
& Big Data
Structured repository based on noSQL technologies
that allow the query of large amounts of data with little effort.
Multi-channel
and multi-format acquisition
In multiple modes
(mail, bucket, EDI, PDF, Excel...).
Data Intelligence
& Analytics
Structured reporting & dashboarding system
to support daily activities and interact with the user
at all levels.
Check
and confirm
Complete data control
recognized through AI.
Recognition,
data processing
and mapping
On a structured sati basis
via enhanced AI on Google processors.
The solution
"
Alessandro Garbossa - PO